Name

Jonathan Paul Griffiths


Date of Birth

4th December 1962


Nationality

British


Marital status

Married


Telephone

07836 695029


email

jonathan@rosepip.com


Based in Cambridge, England
Work Experience
History
---
| | |
| --- | --- |
| 5/07 - present | Employed full-time by AlertMe.com, now Centrica Connected Homes (Hive) |
| 8/03 - 4/07 | Employed full-time by Fleetwood Electronics as Embedded Systems Software Developer |
| 10/02 - 7/03 | Self-employed contractor |
| 7/98 - 9/02 | Employed full-time by Amino Communications as Software Consultant |
| 1/98 - 6/98 | Contract to Amino Communications |
| 7/95 - 9/97 | Freelance, Games Programmer/designer - "Gangsters" |
| 12/93 - 6/95 | Freelance, Games Programmer/designer - "Terrorist Threat" |
| 12/92 - 12/93 | Freelance (Empire), Games Programmer/designer - "Campaign II" |
| 2/90 - 11/92 | Freelance (Empire), Games Programmer/designer - "Campaign" |
| 12/88 - 2/90 | Freelance (Rainbow Arts), Games Programmer/designer - "Conqueror" |
| 7/88 - 12/88 | Contract (NC Graphics Ltd), Systems Programmer |
| 4/87 - 7/88 | Freelance (Superior Software), Games Programmer/designer - "Conqueror" |
| 8/85 - 3/87 | Contract (Acorn Computers), Analyst/Programmer |
| 12/83 - 8/85 | Freelance (Century), Games Programmer/designer - "Horse Lord" |
| 9/81 - 11/83 | Acornsoft, Analyst/Programmer |
Back to the top
---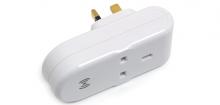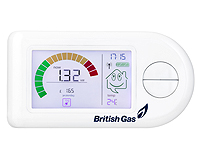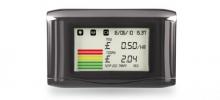 Joined AlertMe in May 2007 to write the Hub's boot ROM, including production tests and auto recovery systems for the hub. Have since also written all the device-side code, together with production line testing applications. Centrica acquired AlertMe in 2015 as part of their Connected Homes, now Hive, where I have continued to write various embedded firmware for various devices.
Joined Fleetwood in August 2003, having spent some time contracting to them earlier in 2003. Worked on ARM powered linux device drivers as well as 8051 C code. Written several operating systems (and associated applications) for a Silo monitoring device, a Bluetooth Handsfree kit as well as a vehicle tracking device handling J1939 over CAN as well as GPS, GPRS & Bluetooth peripherals. Transmits data as XML using HTTP over GPRS.
Either helped write, or have written directly, various versions of Amino Communications' "IntActOS" Operating Systems. These include IntActOS-8 for Module8 using 68HC08 assembler, as well as IntActOS-32 for the Motorola PowerPC based modules (Modules1,3,11,13,14, etc.). More recently I have written IntActOS-eCOG1 for Cyan Technology's eCOG1 microcontroller, based on Cambridge Consultants Limited's XAP2 processor.
On top of this I have written a large number of drivers for various hardware devices (LCD panels, keyboards, character displays, etc.).
Amino Communications' web site
Back to the top
A strategic and tactical game based upon 1920's Chicago gangsters for Windows 95 using Visual C v4. This used Microsoft's Multiple Document Interface (MDI) to present the game, and has my own Dynamic Link Libraries to support it. Uses MS DirectDraw to display images, as well as standard Windows BitBlt. This built upon the lessons learned in Terrorist Threat, a prototype game written for Windows 3.1 in Microsoft Visual C v1.
Back to the top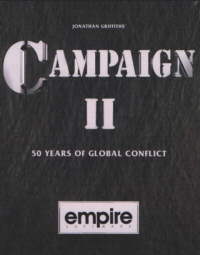 Starting in December 1992 I wrote the post-1945 successor to "Campaign", "Campaign II", this time including helicopters, guided missiles & infantry as well as tanks. This was entirely written in 68000 assembler code and published by Empire. Sales have reached over 25,000 units worldwide. In order to produce this title, I assembled and managed a team of two 3D shape designers, a graphic artist, a PC programmer, several testers and a SFX person.
Amiga Games site
Back to the top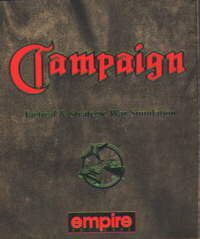 An original tank-based full-scale WWII wargame for the PC, Amiga and Atari STIt was published by Entertainment International (Empire) in October 1992, staying in the Gallup sales charts for 9 months, peaking at 3rd place. It has enjoyed critical acclaim worldwide, and sold over 85,000 copies. This project required me to acquire and manage a graphic artist, a PC programmer, several testers and an SFX person.
Lemon Amiga Games site
Back to the top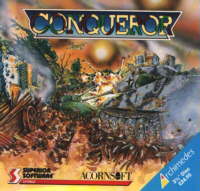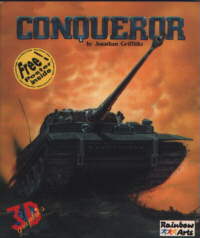 An original WWII tank-based game written entirely in ARM assembler on the Acorn Archimedes, published by Superior Software in July 1988. I used a third-party 3D engine for the landscape and tank plotting. After the success of the Archimedes version, I rewrote "Conqueror" in 68000 assembler for the Atari 520ST and Commodore Amiga 500. The result was published by Rainbow Arts and converted to the PC by Chris Sawyer.
Lemon Amiga site
Downloads
Back to the top
I contracted to NC Graphics Ltd, Waterbeach, Cambs. to assist writing an operating system and application language (HPGL) for their bespoke flat bed card cutter for six months.
Back to the top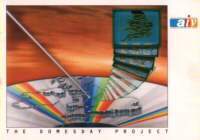 I started work at Acorn Computer Ltd as a freelance contractor working on the "Domesday Project" in conjunction with the BBC and Philips. I reworked Acorn's Advanced Disc Filing System to produce the Videodisc Filing System, as well as sub-contracting for Logica when they were working for the BBC, writing sections of the retrieval software in BCPL that ran from the videodisc.
Back to the top
I wrote an original game "The Horse Lord" as a novel tie-in on the BBC Micro in 6502 assembler for Century Communications Ltd. It was published in 1985.
Back to the top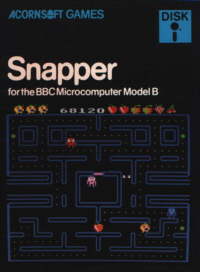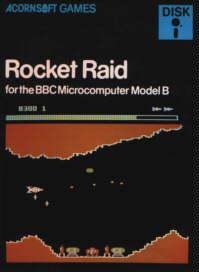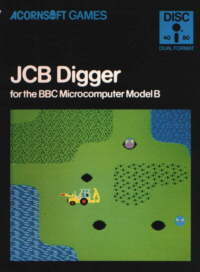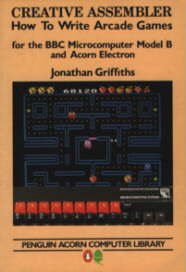 I joined Acornsoft as a games programmer, where I initially worked on Acorn Atom titles. After this I then wrote the arcade game "Snapper"on the BBC Micro, based upon PacMan, entirely in 6502 Assembler. This was published by Acornsoft, and became something of a classic game. Immediately after the success of "Snapper", I wrote "Rocket Raid", again for the BBC Micro. This was directly based upon the popular arcade game "Scramble". Again written in 6502 assembler, it used an innovative hardware scrolling routine to produce the effect of flying along a landscape.
I wrote a paperback book during 1983 called "Creative Assembler - How to Write Arcade Games" for the Acorn/Penguin library. This included chapters teaching 6502 BBC Micro assembler, as well as sprite plotting routines & collision detection code. The finale was a complete, if simple, game. Whilst writing "Creative Assembler" I was also working on an original game, "JCB Digger". This was commissioned by JC Bamford Ltd. and launched in 1984. This used vertical as well as horizontal hardware scrolling to allow a playing area much larger than the screen to be used for the game. Some links to fan sites;
Only the Best BBC Micro Games
Acorn Electron page
Back to the top