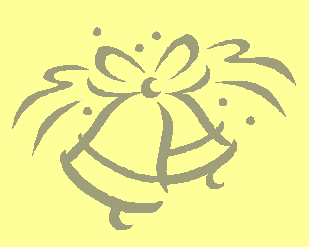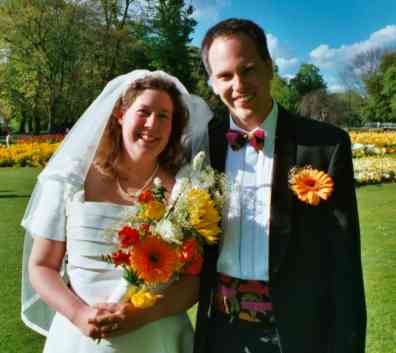 Spikey & Naomi's wedding
4th May, 2002
---
Before the Wedding
Photos before the wedding
---
The Service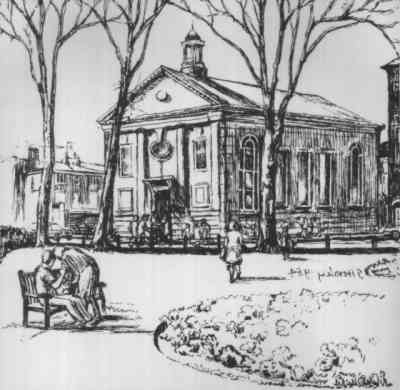 (Picture courtesy of the Unitarian Church, Cambridge.)
The service was held at the Unitarian Church, on Short Street, Cambridge.
Photos on Christ's Pieces after the service
---
At the Dance
The evening dance was at St Bede's school, Birdwood Road, Cambridge.
---
Mail Spikey at jgriffiths@cix.co.uk if you want high resolution versions of any of these photos. I'll happily send you copies, but beware - some are half a megabyte!